Chiropractic Adjustment Treatment Plan
Whether you're dealing with severe pain or mild discomfort or simply want to improve bio-mechanical function and overall health, we can help. Family Health Chiropractic gives the best chiropractic adjustment Austin, TX has to offer. We create a chiropractic adjustment treatment plan that is personalized to you, your needs, and your goals.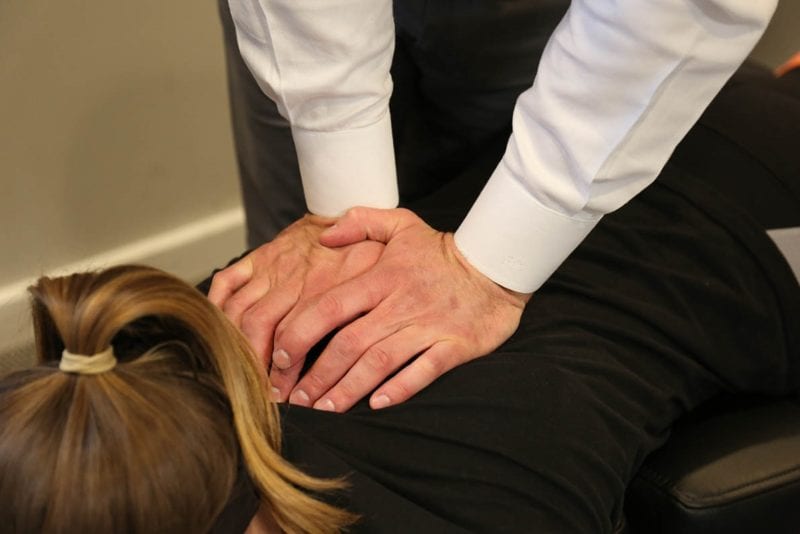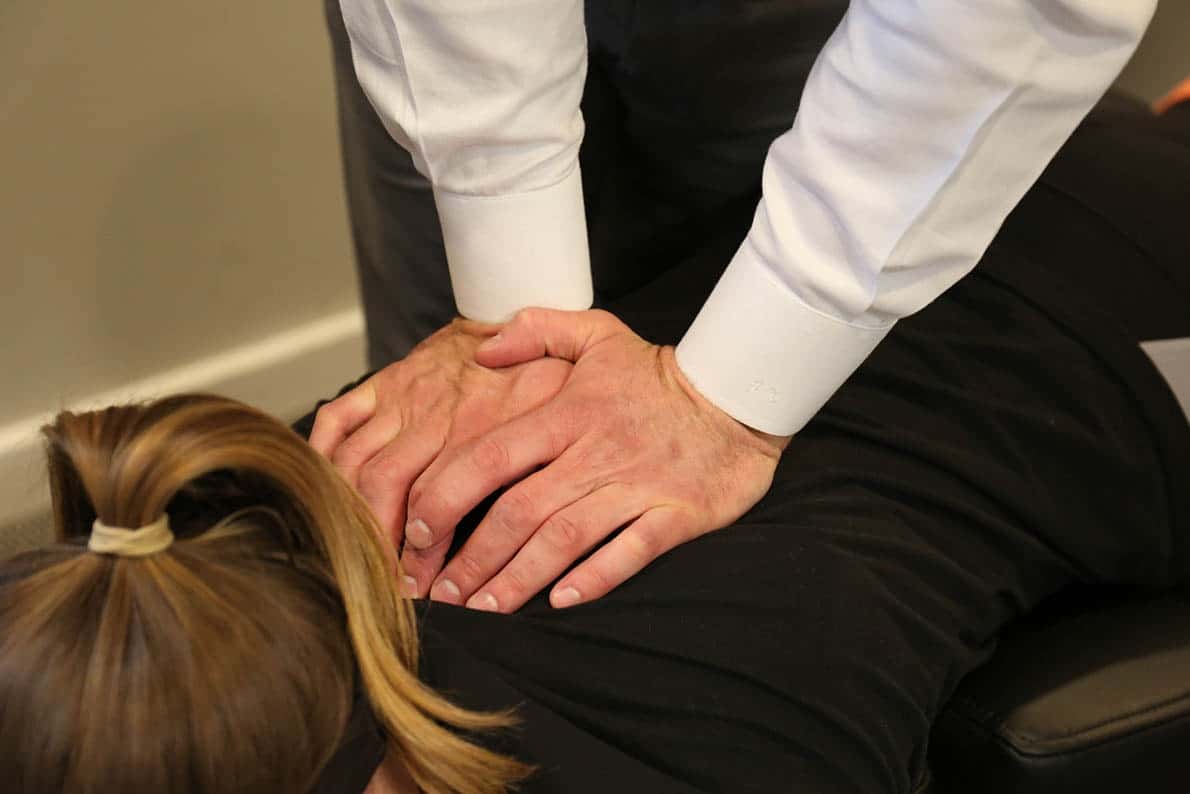 Chiropractic Adjustment Benefits
Who are Chiropractic Adjustments Good For?
Adjustments are for YOU if you want or need any of the following:
Freedom from back, neck, or hip pain
Relief from headaches, migraines, or fatigue
Improved posture
Better sleep and increased energy
Optimized health and well being
Ability to live your life fully, pain-free!
These chiropractic adjustment benefits are just the beginning of what we offer. Check out the entire list of conditions we treat and services we offer.
Curious to learn more about the benefits of chiropractic adjustments? USA Today wrote a great piece on 10 chiropractic benefits.
What are Chiropractic Adjustments?
Chiropractic adjustments are small, targeted forces directed to the spine to restore proper movement and function.
The spine is a NEURO-SPINAL ORGAN that constantly sends critical input into the brain every millisecond that we are alive.
This occurs so that the brain and nervous system can properly assess and adapt to its environment for ultimate survival of the organism.
This means that the NERVOUS SYSTEM (including your BRAIN and SPINAL CORD) are affected with every chiropractic adjustment.
This also means any alteration or abnormalities to the neuro-spinal organ will wreak havoc to the brain, its ability to comprehend and respond to its internal and external environment, and thus the health expression of the individual.
When you begin to appreciate the full scope of what the spine is and does, and how interference in the spinal and neural integrity of the organism due to misaligned vertebrae, you can begin to understand how powerful and important chiropractic adjustments are.
Read our article: 5 Reasons Why You Should Get Adjusted Regularly.
The adjustments we perform at Family Health Chiropractic improve the lives of hundreds of our patients in Austin, TX. Check out our reviews for proof!
How Does It Work At Family Health Chiropractic?
Each of our patients comes to realize the care we deliver in our office is SUPERIOR to the alternatives. Our methodical approach, personal relationships, and most importantly, outstanding results set us apart from most chiropractic and medical offices.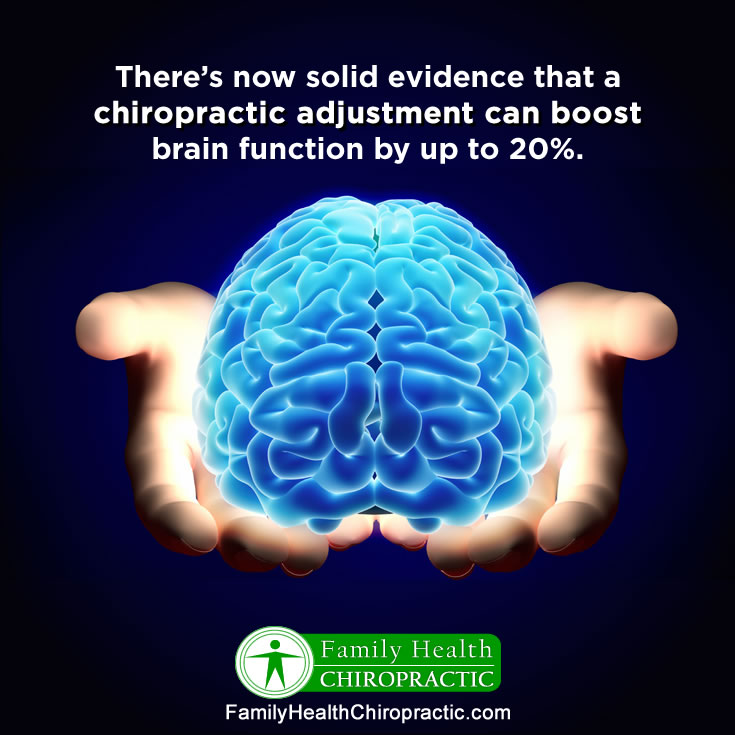 1. Identify The Root Cause
Understand Exactly What's Happening
We're here to give you the answers you're looking for. Through our advanced diagnostic technology including digital posture analysis and X-ray exam, we can immediately identify the exact reason for any pain or impaired function you're experiencing.
2. Plan For Your Unique Needs
Get Your Own Personalized Treatment Plan
We create a chiropractic adjustment care plan specific to your needs. We're highly affordable, have flexible payment plans, and accept insurance so you can get the care you deserve.
3. Kickoff Treatment with an Immediate Adjustment
Experience Relief and Start Recovery On Day One
You can start receiving chiropractic adjustments from us the same day you walk in the door! With our same-day care, you'll get relief and better health with NO prescriptions, starting from day one.
4. Comprehensive Ongoing Assessments
Accelerate Your Treatment Through Periodic Refinement
From the very first session with us, we'll evaluate your posture, movement patterns, leg length discrepancy, gait, and more. We want to know everything about your body's structure and how you move so we can provide the best treatment. We continue to assess over time to monitor your progress and adjust treatment as needed.
If you are wondering where to get a chiropractic adjustment in Austin, you won't find a more dedicated and knowledgeable team.
5. Correction of the Underlying Issue
Experience Long-Term Relief and Functional Improvement
Chiropractic adjustments are here to remove barriers including pain and fatigue so you can live life how you want. Whether your goals are to increase longevity, become a better athlete, excel in your career, be more present with your family, or finally live pain-free, we're here for you.
Still not convinced Chiropractic Adjustments are for you?
You may be feeling any of these things:
Your concern: This is going to be too expensive!
Family Health Chiropractic is affordable and flexible with or without insurance! The health benefits of being adjusted FAR outweigh the cost of future medical bills and treatment down the road.
Your concern: I don't have time for this…
Family Health Chiropractic will save you time in the long run through giving you back your health and more time living your life. We also have convenient, same-day adjusting. With our scheduling app and website, you can schedule same-day appointments that fit in your schedule perfectly.
Your concern: You probably can't fix my problem.
Dr. Daniel at Family Health Chiropractic is experienced in treating hundreds of patients just like you. While every patient and every treatment plan is different, he has seen it all. Check out our huge list of conditionswe treat to see how we can address any issue you might be having.
Your concern: It's going to be painful!
Dr. Daniel is gentle and careful in treatment. While there may be some pain associated with your particular condition, we are always seeking a solution that will resolve the issue in the most comfortable way possible.
Your concern: Once we start, I'll have to keep coming forever…
At Family Health Chiropractic, our goal is to enable you to live your own life and control your health. We don't want you to be in treatment forever. We want you to be free to enjoy your body and your favorite activities pain-free!
You Can Expect Better From Us!
We understand your concerns and we're here to let you know that we have your back!
You WILL get the care you need and deserve at Family Health Chiropractic. And if you're anything like our patients, you'll experience reduced pain and improved function FAST. If you got here by searching for "best chiropractic adjustment near me" and this is your first time here, check out our reviews. You'll see that we truly do give the best chiropractic adjustment in Austin!
It's time you start living your life on your own terms, unhindered, your best foot forward into the future you envision for yourself. Family Health Chiropractic in Austin, TX is here to help, with the best chiropractic adjustments, personalized care, and the health outcomes you've been waiting for. We can't wait to help you!